Today we remember

St. George

of the dragon slaying fame and a rare pang of patriotism fills our hearts! In actual fact St. George wasn't even English and never even killed the dragon and

only 1 in 5 people even know he's the patron saint of this marvellous country

! But lets not stop it from holding us back...any excuse for a pint we reckon!

So let's celebrate all things English (and hope that one day we get a bank holiday out of it!). In the words of that wise oracle that is Beyonce


"Y'all are so cute and y'all talk so proper over here. I love England."

Fish and Chips, Toad in the Hole, HP Sauce, good old English fry-up - not a list of the main causes of coronary disease, but rather some of our traditional English favourites, washed down with a pint of bitter, cup of Yorkshire Tea or glass of Vimto!

But what about other English institutions? Blackpool Tower, Big Ben, The Lake District, Glastonbury, rain, Eastenders, Vivienne Westwood, Harry Potter and Shakespeare (who incidentally was born on St. Georges Day and also died on the same day 52 years later!).

And the music? England is undoubtedly a country which has bred some of the best musical talent in the world including The Beatles, The Stones, Oasis and Muse.


More recent jewels in the English musical crown include (the almost gone)

Supergrass

,

Blood Red Shoes

,

Squeeze

,

Keane

and

The Charlatans

to name but a few. With a re-revival of all things 80's let us not forget some of the English greats from back in the day such as Wham!, Boy George, Duran Duran and The Human League who set a precedent for cheesy pop tunes and who we can be eternally grateful for double denim and big hair.


And if you're around Manchester tonight, why not extend the celebrations by checking out the aptly named Manchester band Kid British who play at another English institution tonight, FAC251, formerly the offices of Factory Records who brought us such musical English sparks as Joy Division and New Order.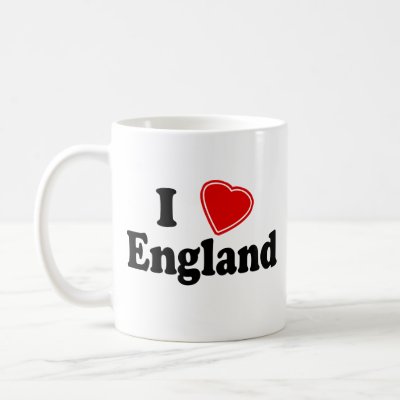 Obviously, there are plenty of things we'd rather forget about this small country but we won't dwell on that...So go celebrate England and all things English today; grab your chips and Ribena and wear your red rose with pride!

Labels: blood red shoes, england, fish and chips, keane, muse, Squeeze, st. georges day, supergrass, thecharlatans